Gifts can be given to express love, appreciation, and gratitude. Giving a gift for new dad from wife can be a way to show him that he is valued and appreciated for the role he is taking on as a father. It can also be a way to surprise and delight him, especially if the gift is unexpected or personal. The significance of the gift may vary depending on the individual couple and their relationship. Ultimately, the gift is a way to show the new dad that he is loved and supported, and that his wife is excited to start this new journey with him.
Braided Leather Bracelet with Small Custom Name Beads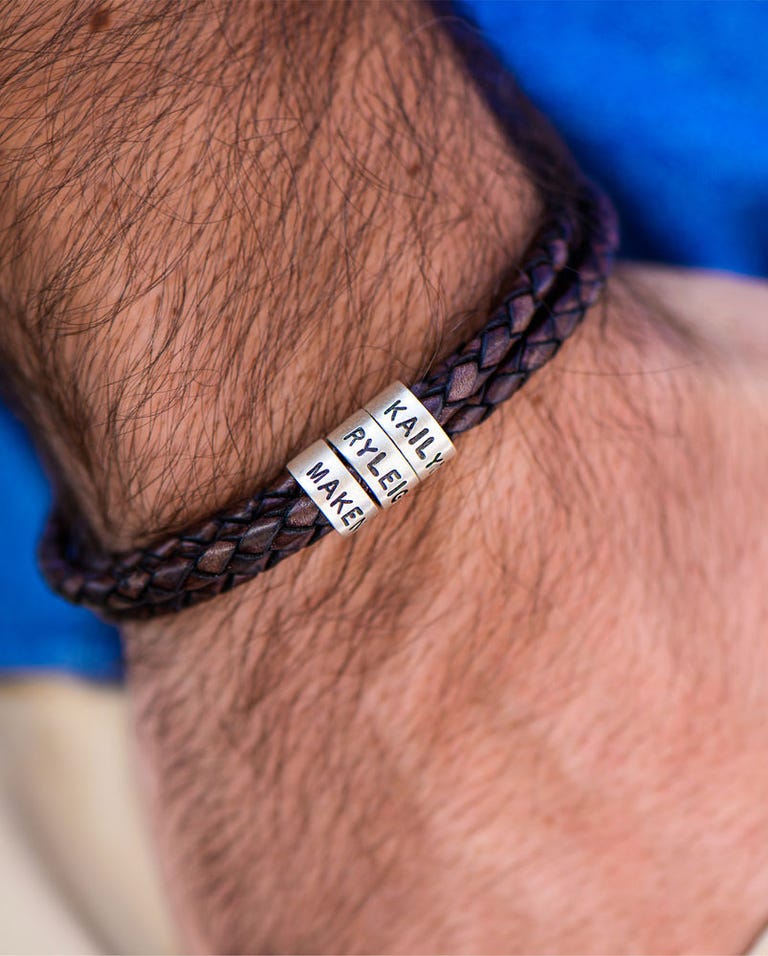 He may carry his children's affection with him wherever he goes with this chic yet sentimental leather bracelet.
Strand Tote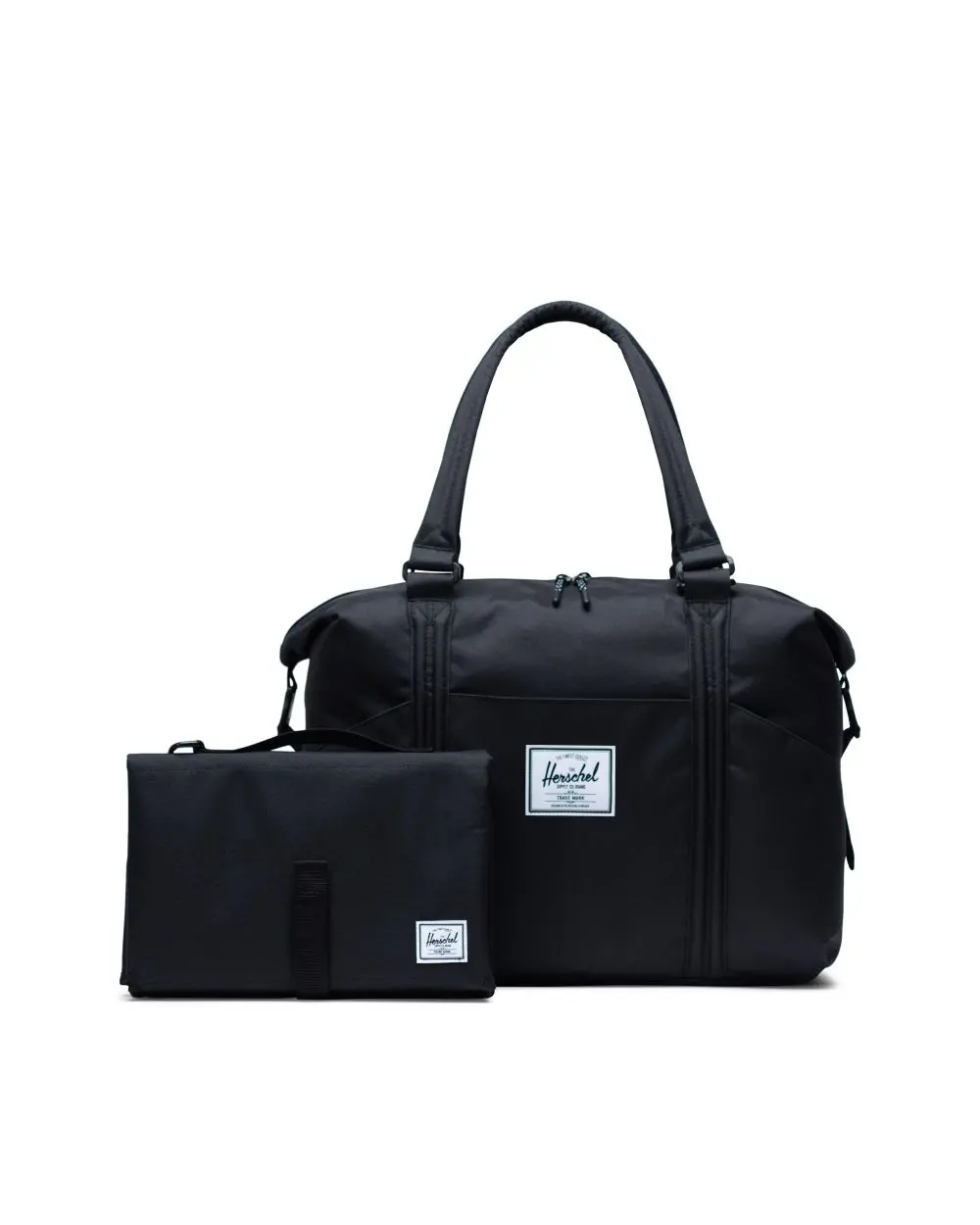 Without a change of clothes, a diaper blowout is, well, a poopy problem. With numerous internal and exterior pockets and a foldable changing pad, this fashionable diaper bag makes sure a new father never finds himself without all the necessities for the big day out with the baby. (Spoiler alert: it also functions as his hospital bag!
The Dad Hoodie
While diaper bags are handy when a baby is around, they can be cumbersome for short neighborhood strolls. This incredibly soft fleece hoodie includes six interior pockets with robust double stitch construction that can contain pacifiers, bottles, wipes, and other baby supplies for new parents who want to have their hands free.
Personalized Comic Book
Is mom the center of attention? Dad should lead story time. He is the focus of this personalized comic book, which also doubles as a priceless family heirloom.
Your Baby's First Word Will Be DADA
Although we don't think it's fair, Jimmy Fallon is correct in this case. Give this humorous book—or any of these other books for dads—to a new dad and let him enjoy his moment of glory.
Letters to My Baby
This is a present that keeps on giving: With brilliant questions like "The world I want to offer you is…" and "One truly special thing about you is…," this book will help any new father put his heart in the right place and make writing heartfelt letters much simpler. Additionally, those messages can be sealed and delivered to your child when they're older (or decades later).
Best Dad Ever Boxes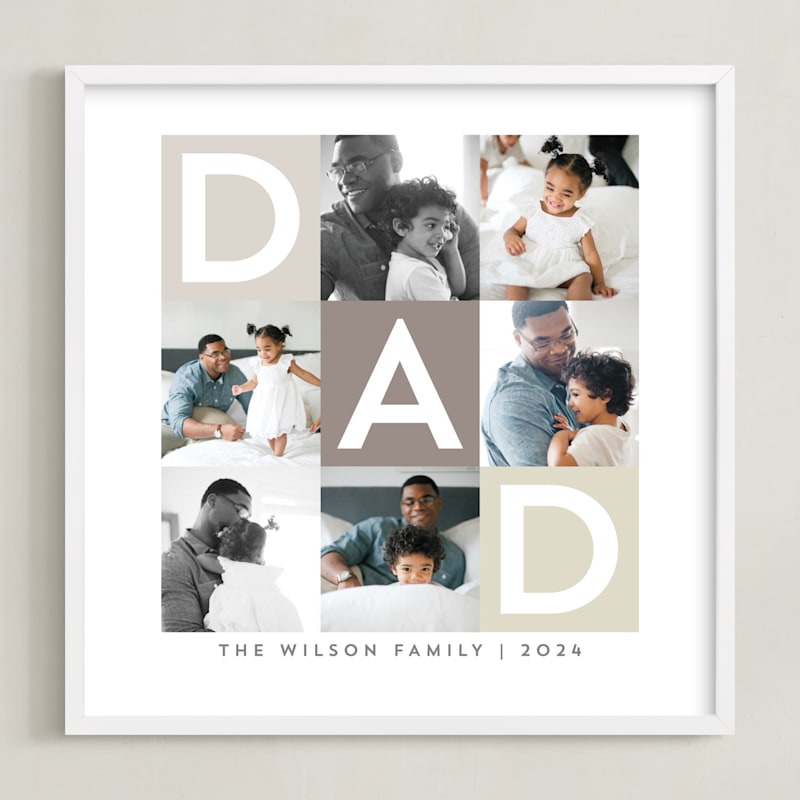 Every parent is aware that there can never be too many pictures of their children, which is precisely why he will appreciate this considerate present. Just submit six of his favorite photos, and Minted will create a unique work of art for him to cherish for years to come.
First Time Dad Beer Labels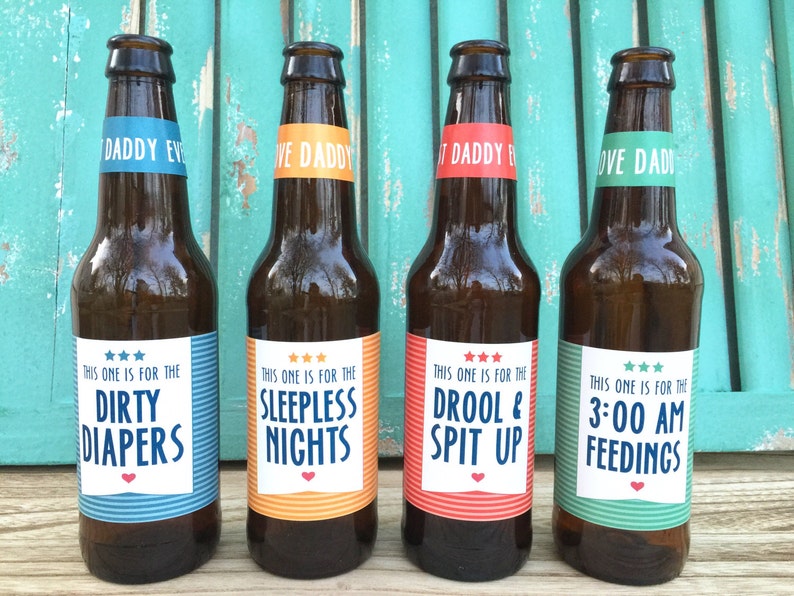 Similar to the monthly milestone stickers for babies, but tailored more for dads Any new parent will giggle and even get a little hot while reading these DIY labels.
Best Dad Coffee Mug
Here's a present that is almost certain to be a hit: This ceramic mug is available in two sizes (11 oz. and 15 oz. ), so it will give him energy for the day ahead.
Personalized Men's Wallet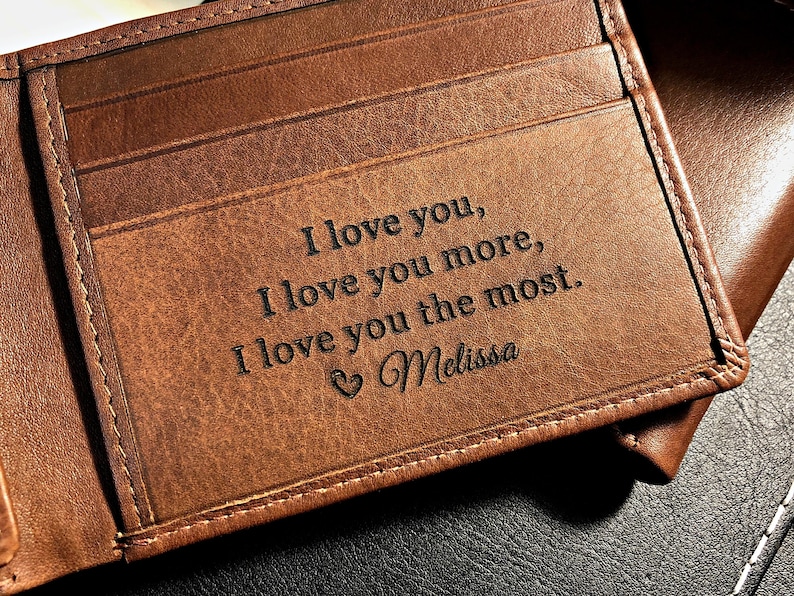 This custom leather wallet might just make the hand-off a bit simpler when the inevitable day comes, even though their child may not be directly asking for money just yet (well, at least directly).
Cuddle Up Carrier
This ergonomic carrier keeps baby close while freeing up his hands to cook, clean, or… have a glass of wine. It is a terrific baby present for a new dad who likes to multitask. Despite being sturdy and baby-safe, it is also incredibly flexible and can be stored compactly in a briefcase, backpack, or glove box.
Personalized Sky Constellation Poster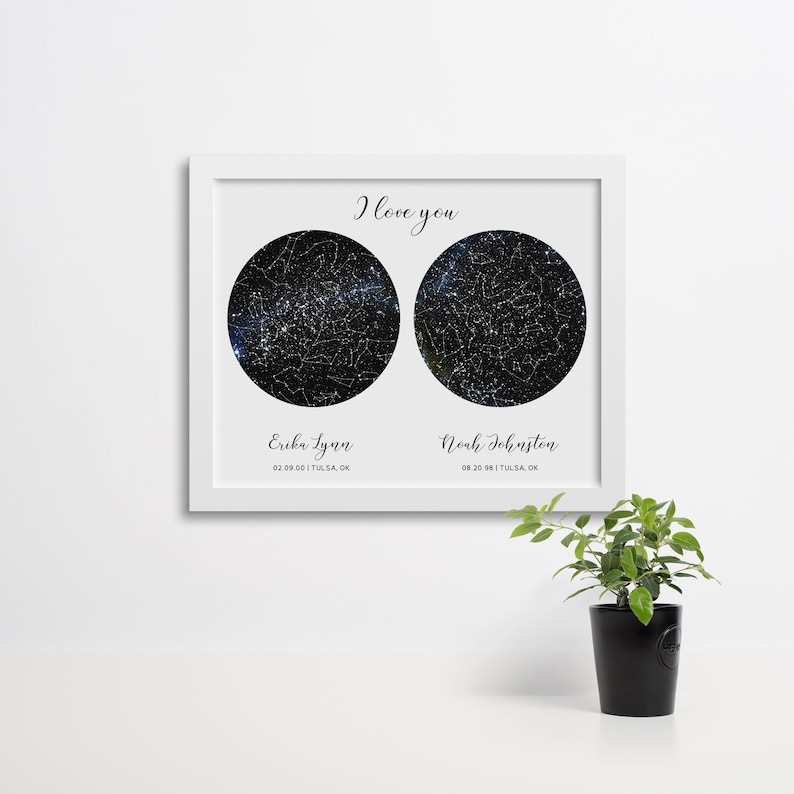 A father's son or daughter's birth changed their entire world. Create a unique poster that shows the night sky on the big occasion to remember it.
Bluetooth BBQ Meat Thermometer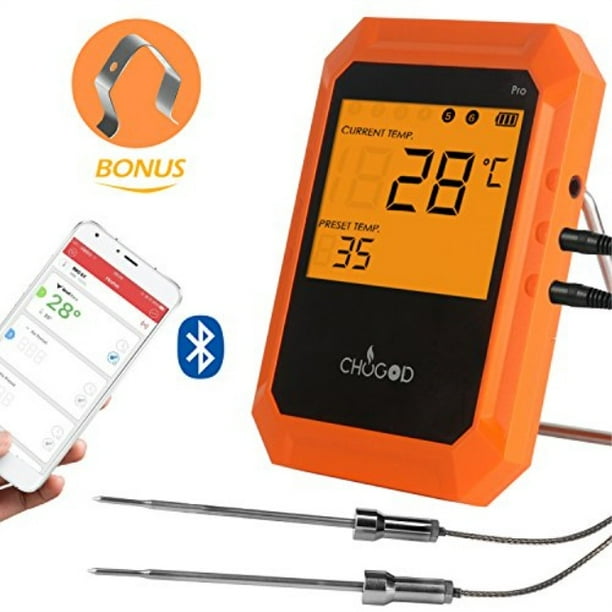 Unfortunately, new fathers probably don't have the leisure to spend the entire afternoon lazing around and watching the grill. Even with his hands shackled, he can still cook that steak to perfection with the aid of this Bluetooth thermometer.
Boxer Briefs
Dad will need a little, eh, protection if he's going to be wearing the infant in a carrier. To help with it, these soft boxer underwear have a special supportive pouch.
Shiatsu Neck, Back and Shoulder Massager with Heat
Raising a newborn can be physically taxing due to rigorous tasks like cradling a baby for hours and lugging the so-called portable cot. Fortunately, we have the ideal remedy for all those aches and pains: this portable, lightweight massager that gives four distinct deep-tissue Shiatsu massage techniques.
Anti-Fatigue Eye Gel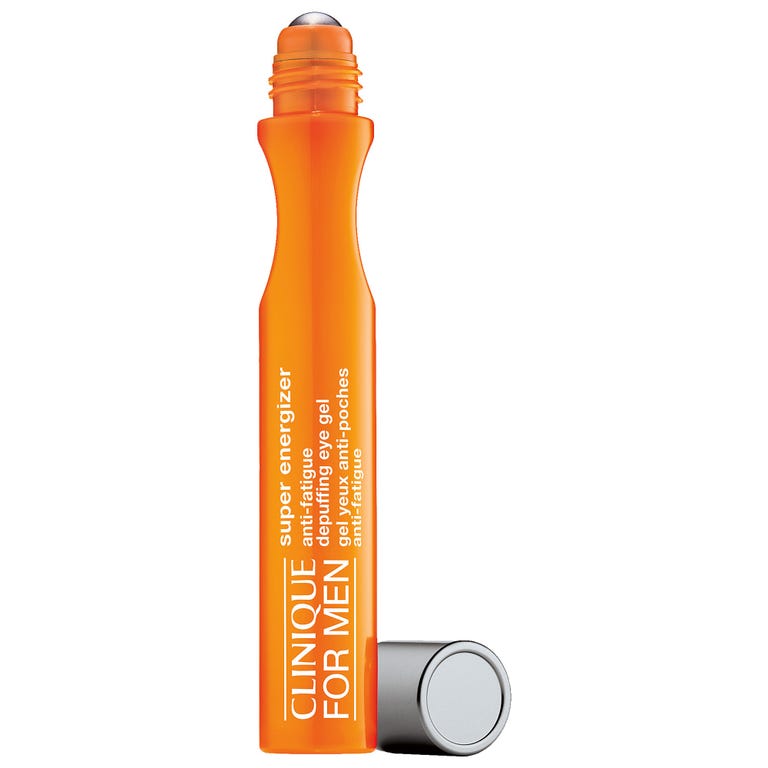 One of the first places to show that you're getting little sleep is the region around your eyes since it's so thin. Use this exquisite eye treatment to give your new dad the illusion of a full night's sleep since it feels instantly refreshing (thanks to the cooling rollerball applicator) and offers a healthy dose of hyaluronic acid and caffeine to decrease puffiness and the appearance of dark circles.
AirPods Pro
Give your new dad the gift of silence with a pair of AirPods Pro because, let's face it, you can only listen to "Rock-A-Bye Baby" and "Twinkle, Twinkle, Little Star" so many times before you start to lose your mind. He may listen to his favorite podcast or work on his meditation technique thanks to the wire-free design's high-quality audio performance and, more crucially, effective noise suppression.
All Day Hoodie
It's challenging to take care of a baby, but it's practically impossible to accomplish it while working remotely. If this describes your household, get your new dad this Outdoor Voices hoodie. It has an extra soft feel that is even cozier than the coziest of blankets (so it's excellent for sleepy mornings) and looks really stylish (so he can wear it on an important Zoom call). You may even get the matching sweatpants if you really want to spoil him, but beware—he might never take them off.
Luxe Core Sheet Set
Your soiled jersey sheets may have worked before the baby, but your new dad may want something cozier to make sure he can get as much sleep as possible—even if that means just a fast power nap. Recommendation from us These top-selling Brooklinen sheets are manufactured from 100% cotton and have a luxury 480-thread count, making them feel wonderfully soft and buttery smooth. They come in 13 colors and designs, six sizes, and six different sizes.
Tortilla Baby Swaddle
The prettiest little burrito you've ever seen is instantaneously created from that adorable sleeping infant thanks to this amusing swaddle and cap combination. How shall we put it? A little dad comedy never does anyone any harm.